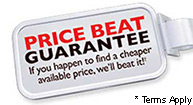 Never shut a safe door with the boltwork thrown as this could cause irreparable damage.


Free Shredder Offer

Only one entry per person/company/address.

To qualify for this promotion you must spend a total of £1500 on any Safes.

Claiming your Free Cross Cut Shredder is simple; when you spend £1500 (excluding VAT) you will be sent a link to claim with your order confirmation.

This link contains a form that will ask you for various pieces of information such as name, address and proof of purchase.

Once complete, the shredder will then sent to you in the post.

If you qualify for this promotion you will recieve a free Rexel V65 Whisper 4x34mm Cross Cut Shredder in black, worth £89. The shredder on offer cannot be substituted for any other Shredder and there is no cash alternative.

Shredders will usually arrive within 7 days although this can vary so please allow up to 28 days to receive your Shredder. You can always

contact us

if you are unsure what is happening with your Claim.

If we are running this promotion ourselves then we will never share your details with 3rd parties. If it is a manufacturer run promotion then make sure you tick the box that says you do not wish your details to be shared (assuming this is the case).

N.B. Sometimes the promotion has a time limit (eg you must make your claim by a certain date or within a particular time frame after you order), the shortest time frame is 1 month so you will have plenty of time, just don't forget to make the claim once the safe has arrived!