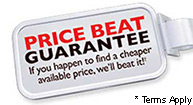 If a safe lock ever becomes stiff or difficult to operate, do not carry on using it. Seek professional advice immediately.


Phoenix Safe Accessories

Here is our selection of Phoenix Safe Accessories for you to choose from. These include different lock options as well as a range of other accessories for your safe.