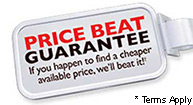 Paper can withstand temperatures of up to 177 °C and Computer Media even lower at 52 °C. Make sure the fire safe meets your needs before it's too late.


Chubb Safe Accessories

Here is our selection of Chubb Safe Accessories for you to choose from. These include different lock options as well as a range of other accessories for your safe.