We Are Operating Normally in Challenging Times But Deliveries May Be Delayed by an Extra Day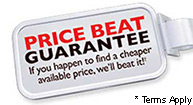 Never store emergency override keys in the safe because if you forget the code you can't open it.


Churchill Safe Accessories

Here is our selection of Churchill Safe Accessories for you to choose from. These include different lock options as well as a range of other accessories for your safe.